Check out our new web site!!!!
Click HERE to check out our new web site!!!
Border Collies with an "OFF" switch!!!
If you are looking for an agility dog, frizbee pal, flyball dog or just a forever friend, look no further. I raise AKC Border Collie pups going bact to the excellent Wiston Cap bloodlines, and now also Imp. Brock/Astra Fly bloodlines. My pups go home with AKC limited registration, first shots, dewormed, and baby blanket with moms scent on it. My pups are raised in my home and are a part of our family till they become part of yours when they are 8 weeks old and ready to go home! We begin house training our pups at 4 weeks old so they have a good foundation of it when they go to their new homes.
DEPOSITS REQUIRED TO RESERVE A PUP.
Lucy & her favorite ball!!!
Kissie/Lad pup 2012
3 pups still available out of our current litter..... B/W & B/W tri. Med. coat...........
LUCY & HER FAVORITE BALL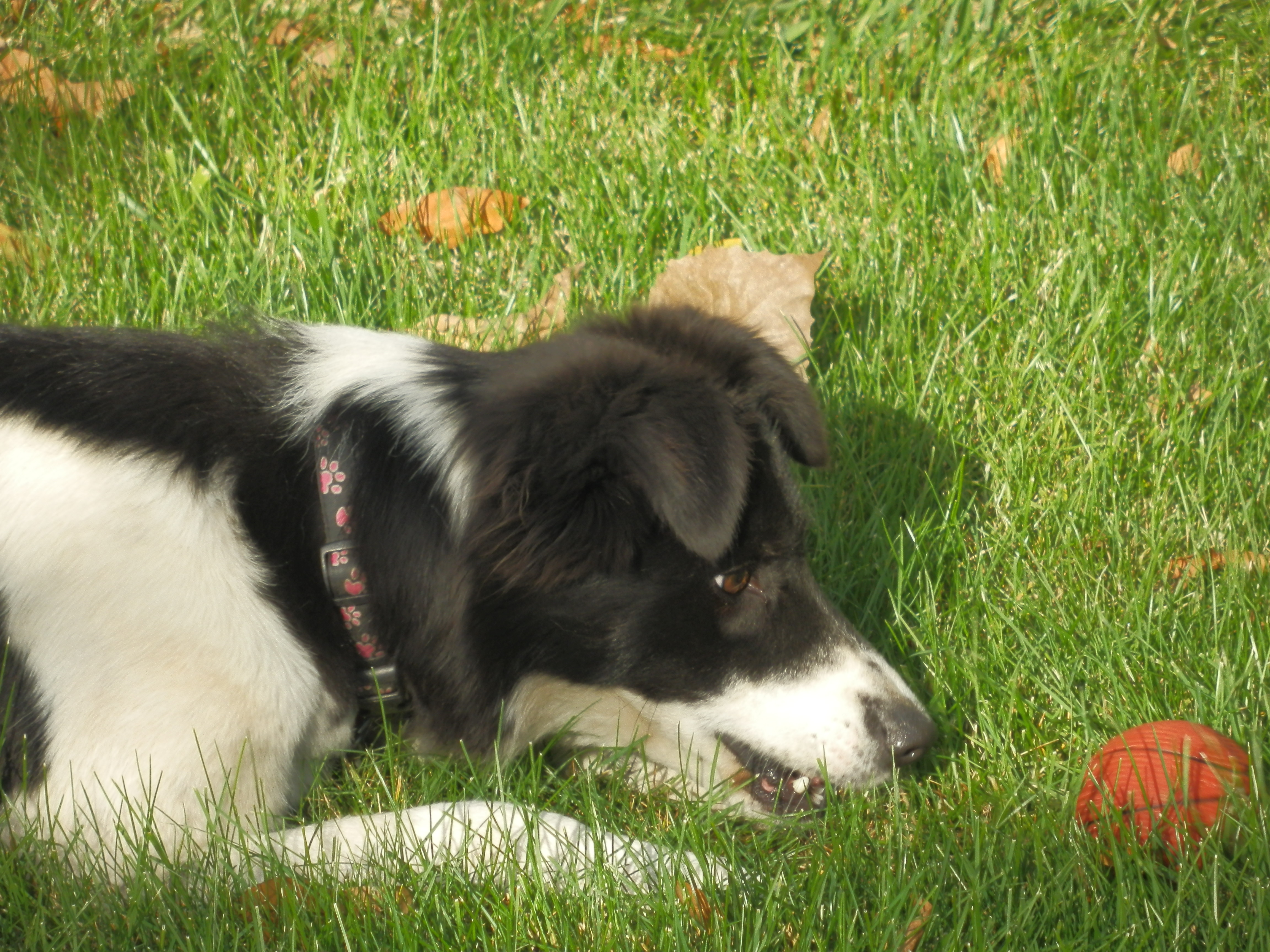 EVERYONE POSING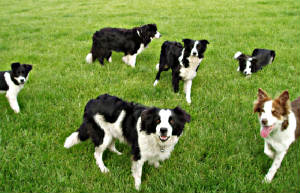 Dori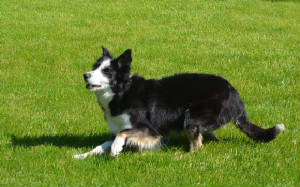 Phoebe 1 year
B/W tri - Med. coat
Pups from Phoebe's 1st litter!
4 weeks old........(SOLD)